Premium EV Paint Protection Raleigh NC
Ceramic Pro Raleigh specializes in EV paint protection services, providing cutting-edge services specifically tailored to electric vehicles. With their expertise, they offer long-lasting protection against environmental factors and ensure the preservation and enhancement of your EV's paintwork, keeping it looking pristine for years to come.
CEramic Pro Ultimate armor for electric vehicles
AVAILABLE ONLY AT ELITE DEALERS
The ONLY Full Vehicle Appearance Package With A LIFETIME WARRANTY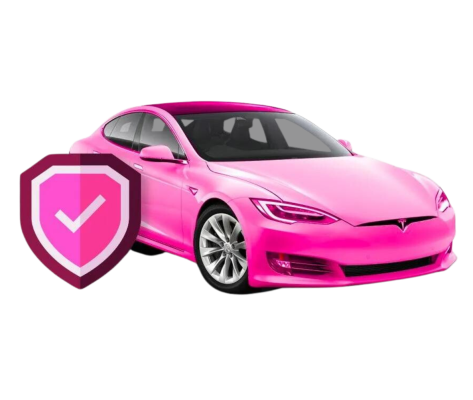 KAVACA Paint Protection Film
Ceramic Pro Raleigh excels in applying Ceramic Pro KAVACA Paint Protection Film specifically designed for electric vehicles (EVs). With their expertise in EV paint protection, we offer meticulous installation of this high-quality film, ensuring optimal coverage and safeguarding against road debris, scratches, and other potential damage.
Ceramic Pro KAVACA Paint Protection Film provides a virtually invisible layer of protection that not only preserves the pristine appearance of your EV's paint but also shields it from the unique challenges that come with electric mobility. With Ceramic Pro Raleigh's commitment to delivering top-notch results, you can trust that your EV will receive the utmost care and protection, allowing you to enjoy the journey with peace of mind.

Our EV Paint Protection Film Packages
Top Rated EV Ceramic Coating Installers in Raleigh NC
At Ceramic Pro Raleigh, we are the premier provider of Ceramic Pro ceramic coating applications specifically designed for electric vehicles (EVs). Our expertise in EV paint protection ensures meticulous and precise coating application, delivering superior protection and enhancement for the paintwork of your electric vehicle.
Ceramic Pro coatings create a durable and transparent layer that effectively shields the EV's exterior from UV rays, environmental contaminants, and the effects of fading. With hydrophobic properties, the coating repels water and other liquids, minimizing the need for frequent washing. With a commitment to exceptional quality, Ceramic Pro Raleigh guarantees long-lasting protection and a flawless, showroom-worthy finish for your electric vehicle.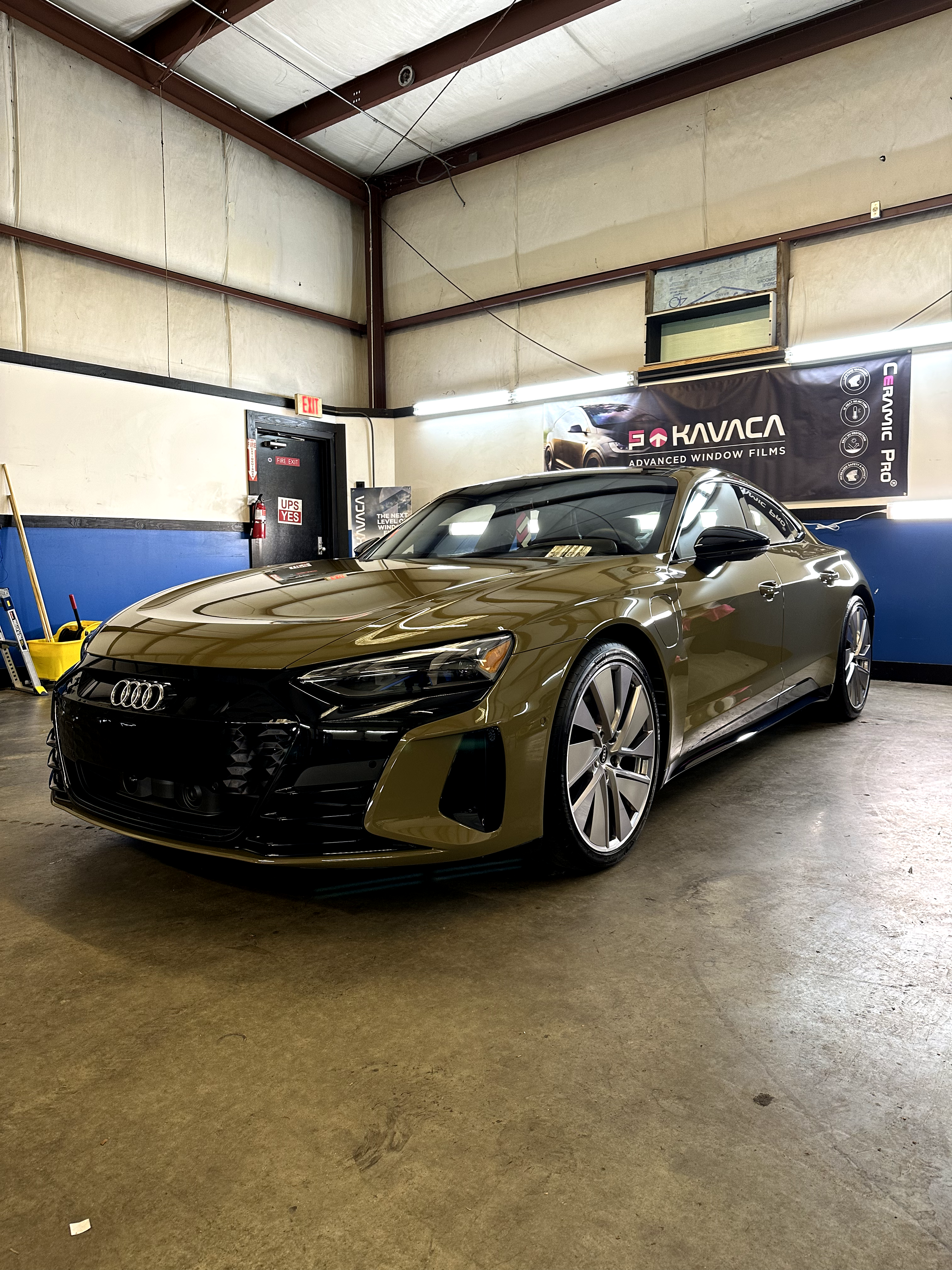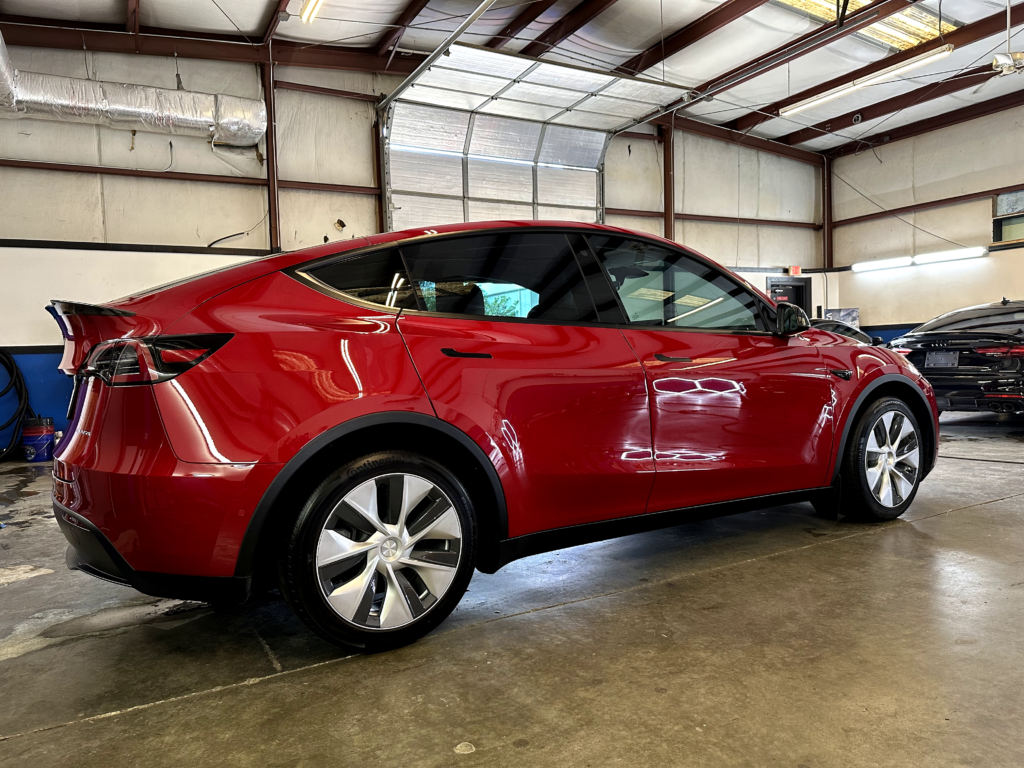 Our Ceramic Pro KAVACA window tint is perfect for EV owners looking for protection from damaging UV Rays. Our expert team is well-versed in the unique requirements of EVs, ensuring a flawless application that enhances both the aesthetics and functionality of your electric vehicle. With our attention to detail, we provide exceptional heat rejection, UV protection, and glare reduction, optimizing the comfort and energy efficiency of your EV.
Ceramic Pro KAVACA window tint also minimizes interior fading and cracking caused by harmful sun rays, preserving the pristine condition of your vehicle's interior. Trust our commitment to excellence as we deliver premium tinting solutions that not only offer enhanced privacy but also improve your driving experience and protect your electric vehicle's interior from the sun's damaging effects.
Contact Us Today
If you are looking for Ceramic Coating, Paint Protection Film, and Window tinting in Raleigh, NC, contact our team today! We will happily answer any questions or provide more information on our services. Let us help make your vehicle look its best with our Ceramic Coating, Paint Protection Film, and Window Tinting services.
The The The The The The The The The The The The The The The The The The The The The The The The The The The The The The The The The The The The The The The The The The The The The The The The The The The The The The The The The The The The The The The The The The The The The The The The The The The The The The The The The The The The The The The The The The The The The The The The The The The The The The The The The The The The The The The The The The The The The The The The The The The The The The The The The The The The The The The The The The The The The The The The The The The The The The The The The The The The The The The The The The The The The The The The The The The The The The The The The The The The The The The The The The The The The The The The The The The The The The The The The The The The The The The The The The The The The The The The The The The The The The The The The The The The The The The The The The The The The The The The The The The The The The The The The The The The The The The The The The The The The The The The The The The The The The The The The The The The The The The The The The The The The The The The The The The The The The The The The The The The The The The The The The The The The The The The The The The The The The The The The The The The The The The The The The The The The The The The The The The The The The The The The The The The The The The The The The The The The The The The The The The The The The The The The The The The The The The The The The The The The The The The The The The The The The The The The The The The The The The The The The The The The The The The The The The The The The The The The The The The The The The The The The The The The The The The The The The The The The The The The The The The The The The The The The The The The The The The The The The The The The The The The The The The The The The The The The The The The The The The The The The The The The The The The The The The The The The The The The The The The The The The The The The The The The The The The The The The The The The The The The The The The The The The The The The The The The The The The The The The The The The The The The The The The The The The The The The The The The The The The The The The The The The The The The The The The The The The The The The The The The The The The The The The The The The The The The The The The The The The The The The The The The The The The The The The The The The The The The The The The The The The The The The The The The The The The The The The The The The The The The The The The The The The The The The The The The The The The The The The The The The The The The The The The The The The The The The The The The The The The The The The The The The The The The The The The The The The The The The The The The The The The The The The The The The The The The The The The The The The The The The The The The The The The The The The The The The The The The The The The The The The The The The The The The The The The The The The The The The The The The The The The The The The The The The The The The The The The The The The The The The The The The The The The The The The The The The The The The The The The The The The The The The The The The The The The The The The The The The The The The The The The The The The The The The The The The The The The The The The The The The The The The The The The The The The The The The The The The The The The The The The The The The The The The The The The The The The The The The The The The The The The The The The The The The The The The The The The The The The The The The The The The The The The The The The The The The The The The The The The The The The The The The The The The The The The The The The The The The The The The The The The The The The The The The The The The The The The The The The The The The The The The The The The The The The The The The The The The The The The The The The The The The The The The The The The The The The The The The The The The The The The The The The The The The The The The The The The The The The The The The The The The The The The The The The The The The The The The The The The The The The The The The The The The The The The The The The The The The The The The The The The The The The The The The The The The The The The The The The The The The The The The The The The The The The The The The The The The The The The The The The The The The The The The The The The The The The The The The The The The The The The The The The The The The The The The The The The The The The The The The The The The The The The The The The The The The The The The The The The The The The The The The The The The The The The The The The The The The The The The The The The The The The The The The The The The The The The The The The The The The The The The The The The The The The The The The The The The The The The The The The The The The The The The The The The The The The The The The The The The The The The The The The The The The The The The The The The The The The The The The The The The The The The The The The The The The The The The The The The The The The The The The The The The The The The The The The The The The The The The The The The The The The The The The The The The The The The The The The The The The The The The The The The The The The The The The The The The The The The The The The The The The The The The The The The The The The The The The The The The The The The The The The The The The The The The The The The The The The The The The The The The The The The The The The The The The The The The The The The The The The The The The The The The The The The The The The The The The The The The The The The The The The The The The The The The The The The The The The The The The The The The The The The The The The The The The The The The The The The The The The The The The The The The The The The The The The The The The The The The The The The The The The The The The The The The The The The The The The The The The The The The The The The The The The The The The The The The The The The The The The The The The The The The The The The The The The The The The The The The The The The The The The The The The The The The The The The The The The The The The The The The The The The The The The The The The The The The The The The The The The The The The The The The The The The The The The The The The The The The The The The The The The The The The The The The The The The The The The The The The The The The The The The The The The The The The The The The The The The The The The The The The The The The The The The The The The The The The The The The The The The The The The The The The The The The The The The The The The The The The The The The The The The The The The The The The The The The The The The The The The The The The The The The The The The The The The The The The The The The The The The The The The The The The The The The The The The The The The The The The The The The The The The The The The The The The The The The The The The The The The The The The The The The The The The The The The The The The The The The The The The The The The The The The The The The The The The The The The The The The The The The The The The The The The The The The The The The The The The The The The The The The The The The The The The The The The The The The The The The The The The The The The The The The The The The The The The The The The The The The The The The The The The The The The The The The The The The The The The The The The The The The The The The The The The The The The The The The The The The The The The The The The The The The The The The The The The The The The The The The The The The The The The The The The The The The The The The The The The The The The The The The The The The The The The The The The The The The The The The The The The The The The The The The The The The The The The The The The The The The The The The The The The The The The The The The The The The The The